FATBACK IS SOUTHERN FLAVOR
The FatBack Philosophy
Everyone has their own version of doing things the "right way" and FatBack is no different.
These non-negotiable core values are the backbone that define who we are.
Pasture-raised heritage breed hogs are fed natural diets which fit their omnivore nature
Never ever administering antibiotics or hormones creates happy pigs raised the right way
Humane harvesting by hand at our plant in Eva, Alabama sustains long-held and valued traditions
Old-fashioned methods of smoking and curing define who we are: FatBack honors tradition and refuses to cut corners in our production process
At FatBack we RESPECT THE PIG and are passionate about our work. You can taste it in every bite, so enjoy!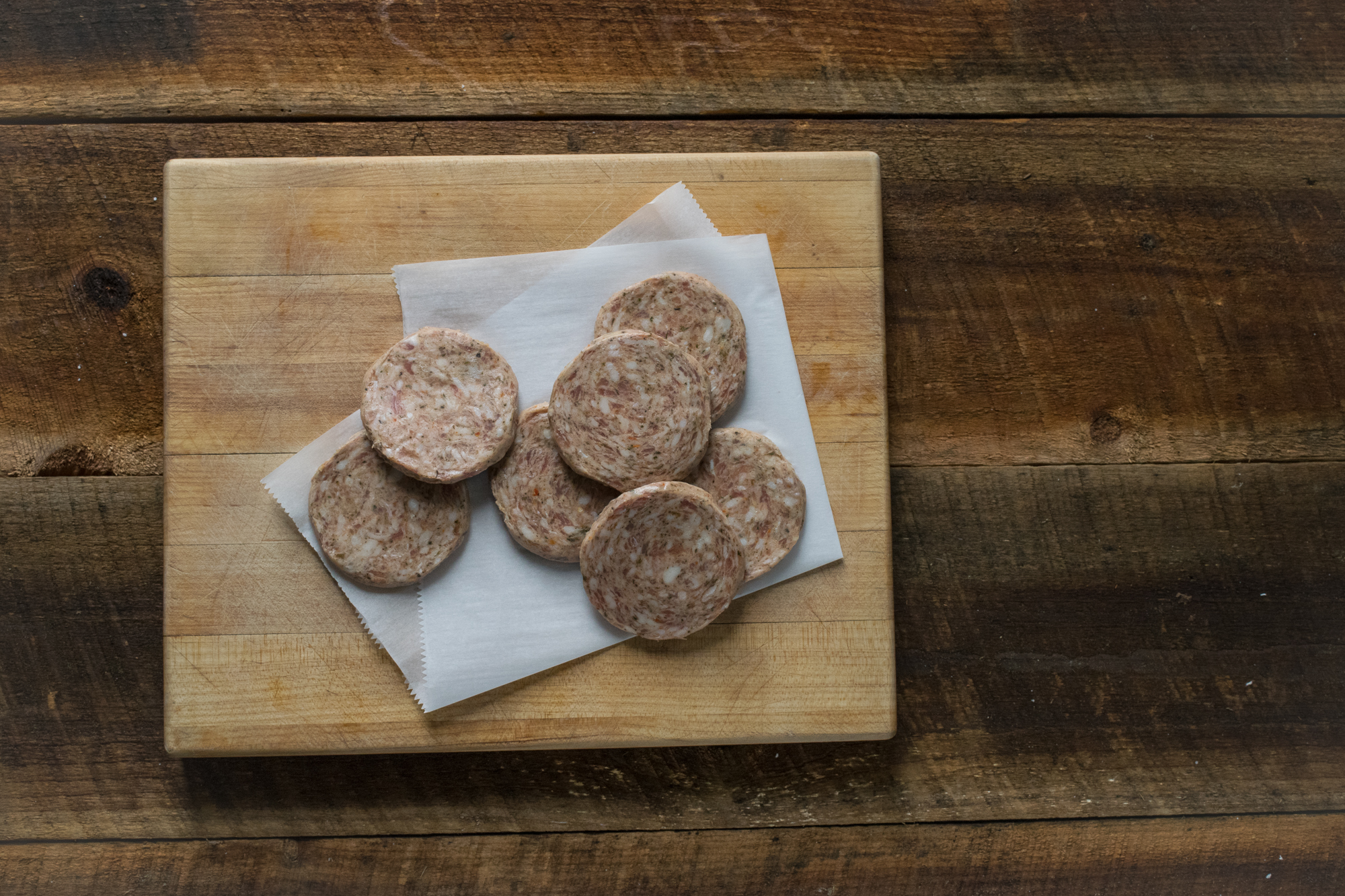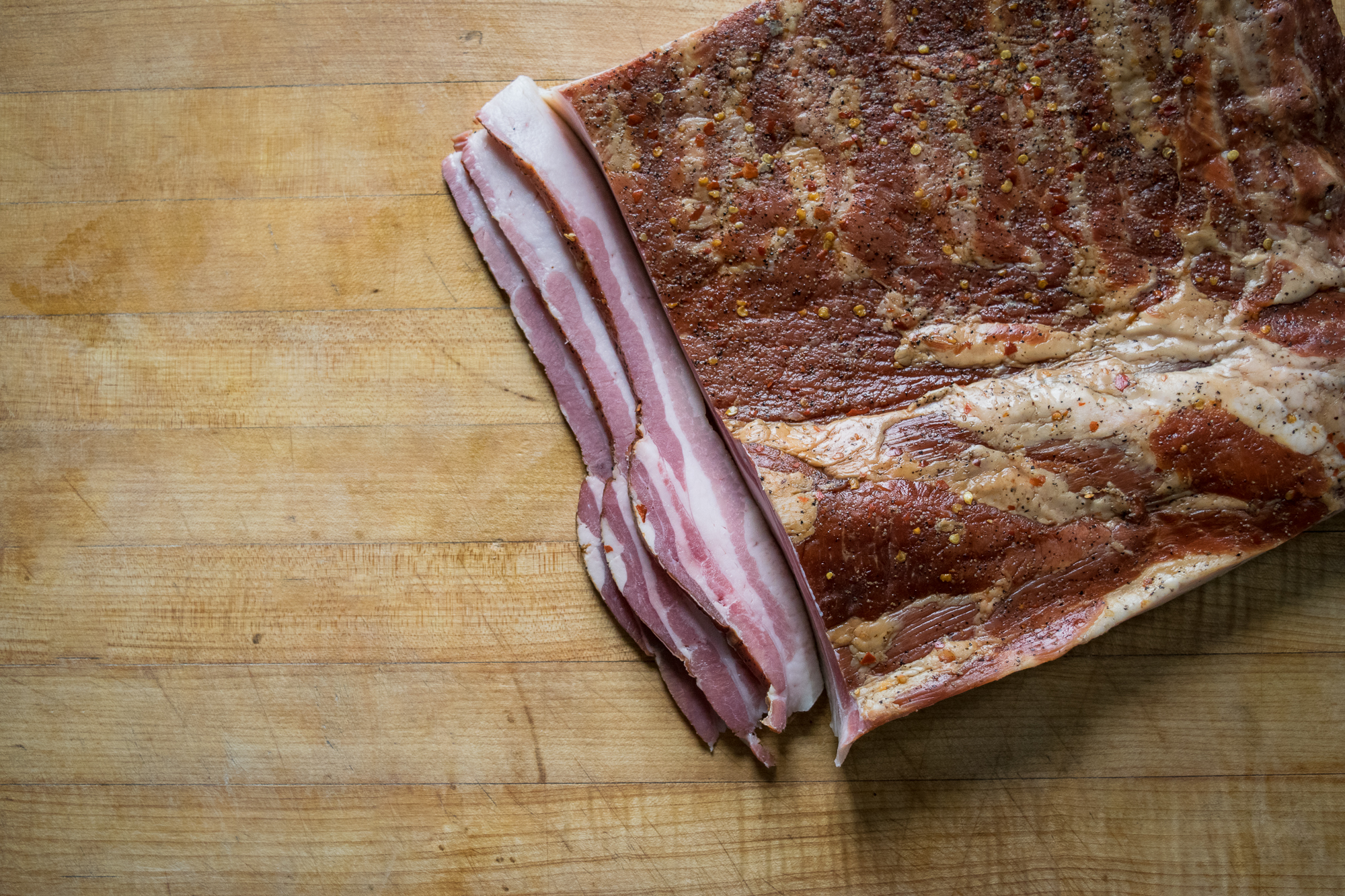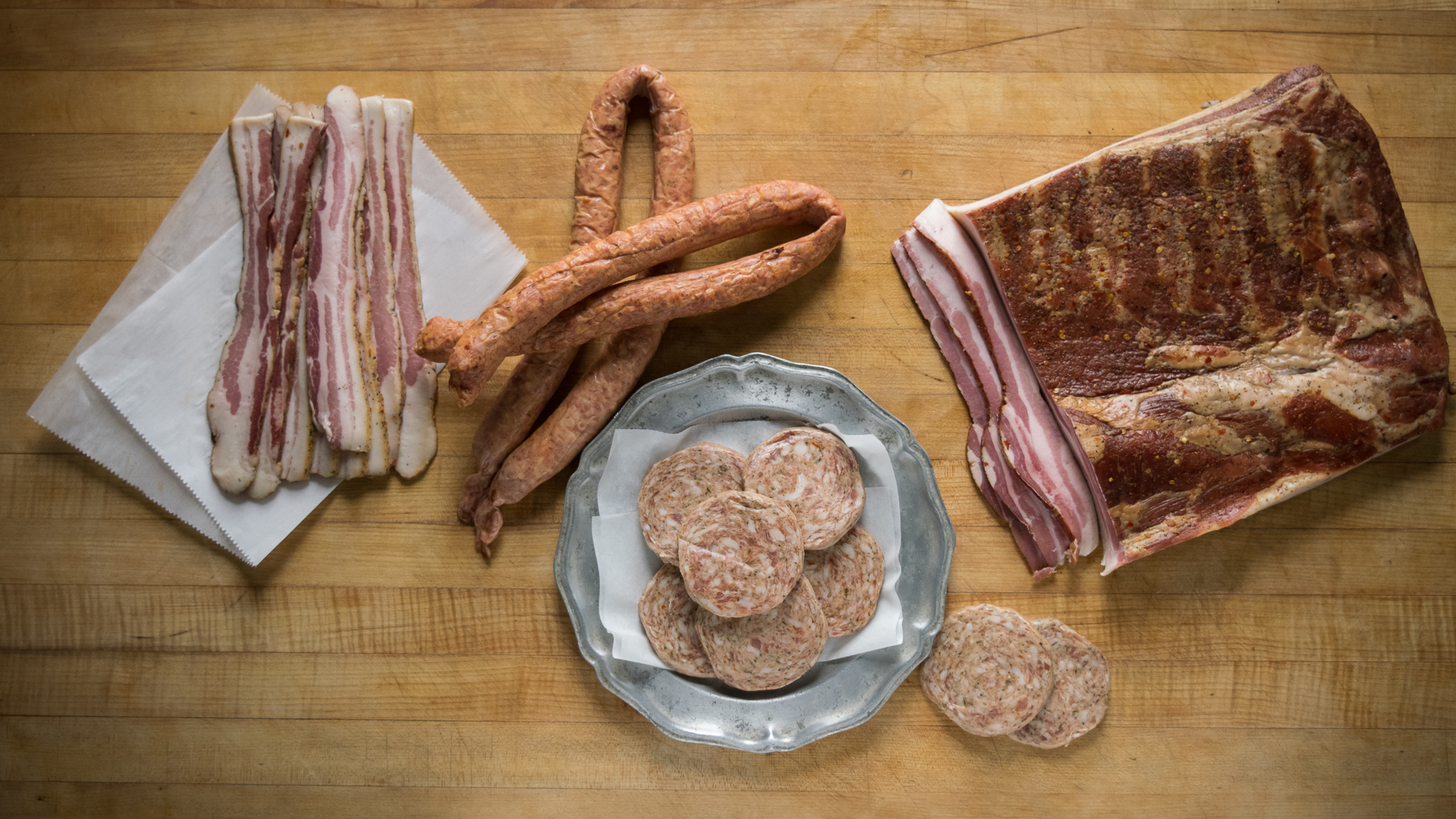 For generations, pork was a staple of the American diet. Lard was once consumed more than sugar. And we were healthier for it. But through the industrialization of the food supply, new farming practices emerged and pork production was taken off the small farms and into large commercial houses, where the animals were packed onto a slab of concrete, pumped with antibiotics and hormones and fed unhealthy diets. Like the old adage says, you are what you eat - and what you eat eats!
FatBack was formed in 2013 by a group of like minded individuals with different expertise within the food industry who all shared a passion for bringing agriculture back to Alabama they could all be proud of. FatBack set out on a mission to not only bring back the small family pig farm, but to provide a network for processing, curing and distributing the meat from these heritage breed hogs. Because we believe if you're going to put so much work into raising them, you have to be just as diligent about the quality of production. That's why we say Respect the Pig.
Today, we work with a network of small farms in Alabama and throughout the South to provide a steady stream of premium pork products to chefs and retailers. Our products are produced in our FatBack Abattoir in Eva, Alabama with the most stringent quality and safety standards.